Yes! We have a ONEHOPE Wine iOS app available for download in the Apple App Store for our Cause Entrepreneurs. You can download it, HERE on mobile or use the QR code on desktop. The ONEHOPE app is the best way for Cause Entrepreneurs to manage customer and team relationships. The app will provide you with daily tips and best practices, guiding you on how to grow your business and your impact. Take action now, save for later, or dismiss cards to personalize what's important to you. You will also be able to receive push notifications on your phone or tablet to alert you to the "happenings" in your business. This will help you stay on top of the announcements, promotions, and time-sensitive information we share!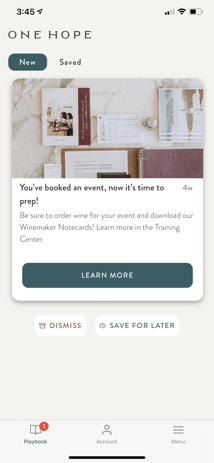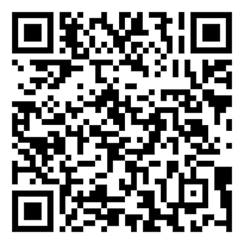 ONEHOPE Wine iOS FAQs

What OS of iPhone/iPad is supported?
The ONEHOPE Wine app supports iOS 14.0+
Where can I find the app?
Search ONEHOPE Wine in the apple app store or use this link if viewing on a mobile device.

Is there an Android version?
Currently, we only have an iOS app. Please use the web app version by going to onehopewine.com on your device's browser and navigating to your back office.

How do I update my profile picture?
To update your profile picture, please log in to your account using desktop or web app and upload a photo in the profile section of your account.

Can customers use the app?
Currently, ONEHOPE Wine is for Cause Entrepreneurs (CEs) only.

Can I reset my password?
You may reset the password here.

How do I restore an activity card I dismissed?
When using the app, you can view and restore dismissed cards by going to your dismissed cards list in the Menu tab and selecting a specific card.

What order are my cards being displayed?
Your New and Saved cards use an algorithm that shows cards that we think will interest you the most based on your past activity. Dismissed and Completed cards will be shown in chronological order.