What discounts and promotions are available for Wine Club members and customers?
ONEHOPE gives customers and Wine Club members the opportunity to save year round on any 4, 6 or 12-pack order, while enjoying perks like FREE or $10 shipping, and reward points on every purchase. These savings and benefits will vary for customers and Wine Club members, so we have provided a breakdown of the offerings below: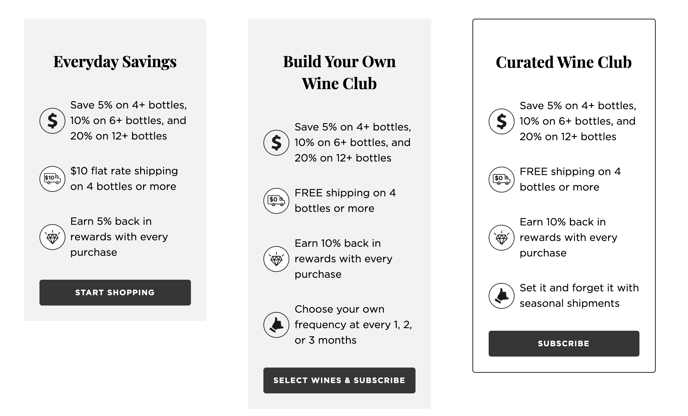 For more information about our savings and our Wine Club membership, please visit this page on our website.
Additionally, ONEHOPE offers seasonal discounts and promotions that are available to both Wine Club members and customers placing a la carte orders. An example of these seasonal discounts is our Purchase with Purchase (PWP) offering, where customers and subscribers can unlock a limited-edition pack at a steep discount, often up to 50% off, with the purchase of six bottles or more. For more information on current promotions, please visit The Vine Blog articles tagged "promotions".