ONEHOPE has created the opportunity for all of our Cause Entrepreneurs and customers to collectively support one cause at the same time so that we can nourish the future together.
Each group fundraiser is organized by the ONEHOPE Foundation and will be featured on the homepage of onehopewine.com. These fundraisers typically last one to two months, and the landing page will be taken down after it has concluded.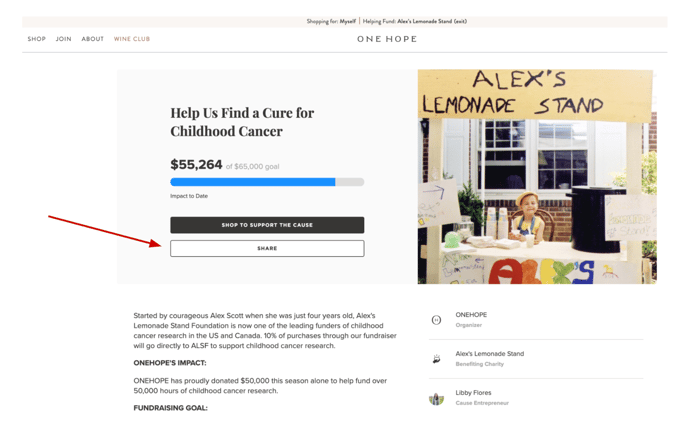 Each Cause Entrepreneur will have a unique link that they can send to their customers to shop the group fundraiser. When one of your customers completes a purchase using your special group fundraiser link, you will receive a commission for the order and the customer's order will contribute to the overall group fundraiser donation.
To see the current group fundraiser, go to your CE Back Office home page. From there you will see a notification at the top of your screen that tells you when your special group fundraiser link is ready to be used.
You can Click the Event listed in light blue at the top of your Back Office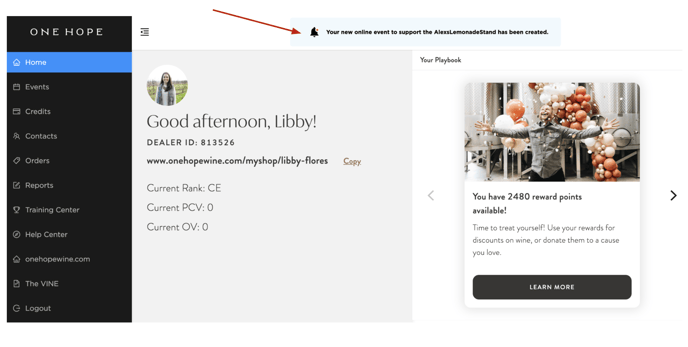 Once you click the Group fundraiser, it will take you to the Event Page. From here you can click SHARE and share the Group Fundraiser Event URL for anyone to shop and support the cause.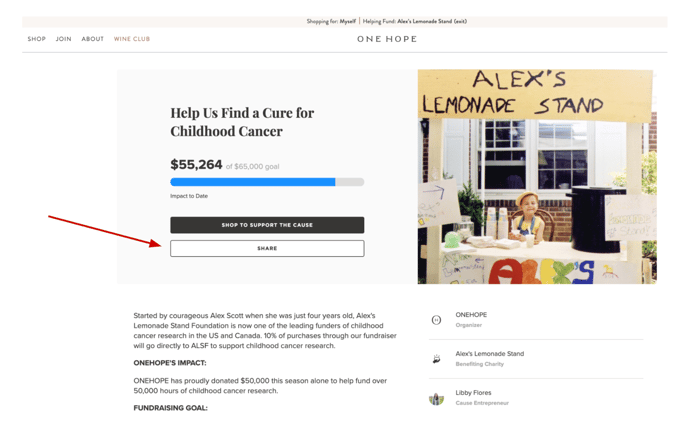 You will also see the Group fundraiser listed in the Events Tab - click the 3 vertical dots and you will see the menu pop up to place an order, copy/share the event link etc.