What is the Playbook?
You will find the Playbook on the home page of your CE Back Office. The Playbook is a tool that will provide intuitive guidance in running your business. Consider the Playbook your very own digital assistant. The Playbook will show you action-oriented cards that will help to Inform, Educate, Motivate, and Recognize you and your teammates for efforts taken in your ONEHOPE business.

Be sure to check The Playbook daily! New cards will be shown to you based on the happenings in your business! The cards should serve as reminders to help you stay in touch with your customers, CEs and overall business as you continue to build your skillset with ONEHOPE.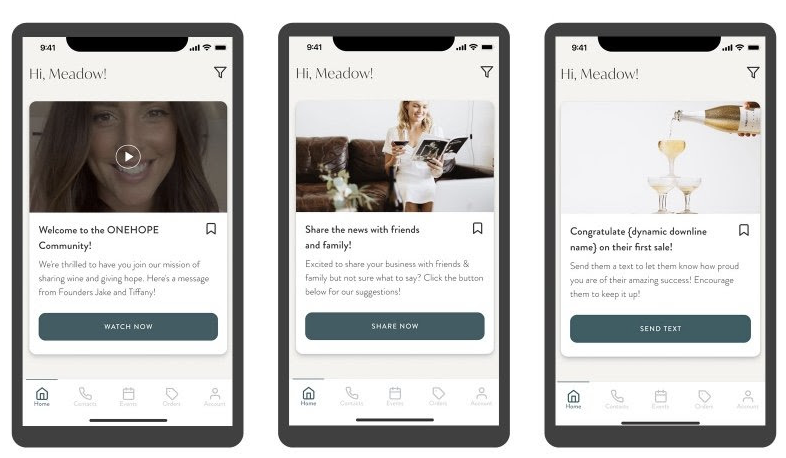 Be sure to download our iOS ONEHOPE app in the Apple App store HERE. Our iOS app currently features the Playbook, and will allow you to receive notifications on your phone or tablet to help you stay on top of building your business!