Where do I login to my account?
You can log in to our website at any time by clicking the "Sign In" button at the top right-hand corner of onehopewine.com. From there, you will see three options for how to log in.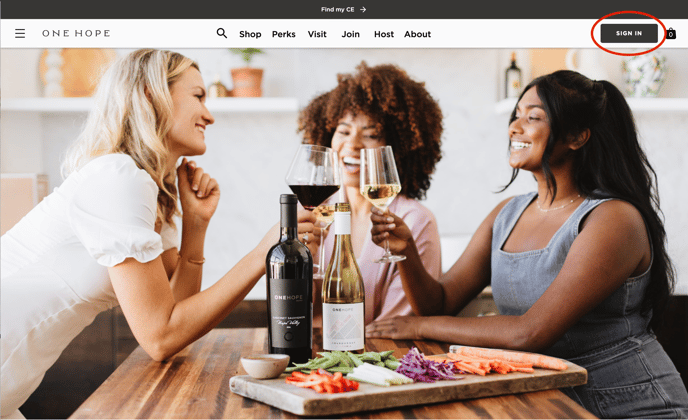 You can log in via Facebook, Google, or by entering the same email and password you used when you enrolled as a CE. If you can't remember your password, you can always click "Sign in with Email" and select "Forgot password." From there a link to reset it will be emailed directly to you. Please note that the password reset is only active for 30 minutes after you submit the request. After the 30 minutes has passed, you will need to click "Forgot password" again for a new email.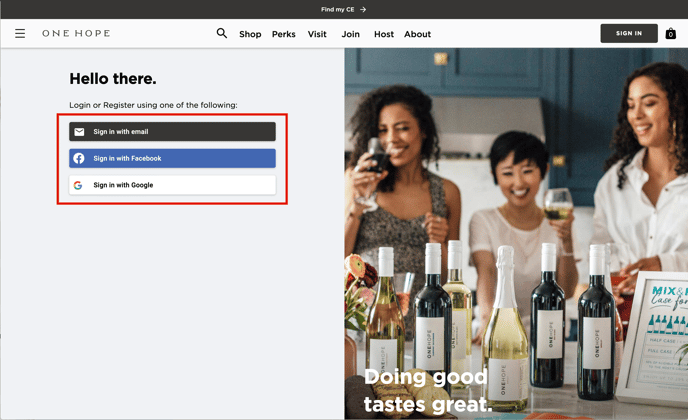 Once you are logged in, you will be redirected back to your CE Back Office.